The Australian Built Sheeter

A proven range of 1400 & 1500mm wide sheeters for cut to print register and precision cutting of non printed webs into sheets.
Flexible Solutions

The Comprint sheeter can be supplied in two configurations, TM (twin motor drives for single or multiple webs of non-printed paper) and CTP (cut to print for pre-printed applications). It is a highly proven design that is generating interest especially amongst existing users of SHM sheeter's who are facing increased demands of cut accuracy that can only be achieved by the twin motor electronic drive. The Comprint is now available in 1500mm wide width configuration.

Board, paper (speciality papers), OPP film and laminated packaging materials are the many applications in which the Comprint excels Comprint sheeter's are utilised by printers discovering the advantages of purchasing rolls of paper and converting in house as opposed to purchasing press ready sheets that can be expensive and take up extra racking. In addition being in control of your own converting enables you to sheet on demand, improving workflow to meet your production needs.
Comprint Sheeter

Precise alignment of multiple webs into cutting head infeed


Comprint Sheeter

High speed conveyor section for the overlap and stacking of cut sheets
Tailored unwind options

We can offer tailored unwind solutions for new machines and also retrofit to existing machines to  make more user friendly and increase productivity. A range of pick up from floor shaftless unwinds are available in single position or "V" double position configurations. Alternatively we can offer "J" type shafted unwinds which are a very cost effective solution when many unwinds are utilised or when space is at a premium.

Optional extras include:

Reject gate for the rejection of unwanted sheets.
Model CTP (Cut to Print) for the conversion of pre-
Printed rolls.
Tab inserters
Raised pile height to 1500mm
3 Station slitting
Automatic pallet changeover on the fly
Trim removal system
Web tension and guide system
De Curling stations
Beater Roller for multiple webs.
Comprint Sheeter

V type twin Position Pick up from floor unwind
Comprint Sheeter

Shafted J series unwinds for cost effective multi reel operation
Comprint Sheeter

CS1500 Shaftless pick up from floor unwind
Comprint Sheeter

Comprint High Speed Tape section
Comprint Sheeter

Model TM Touch screen operator controls on cutting head and layboy
Comprint Sheeter

Model CTP Touch screen operator controls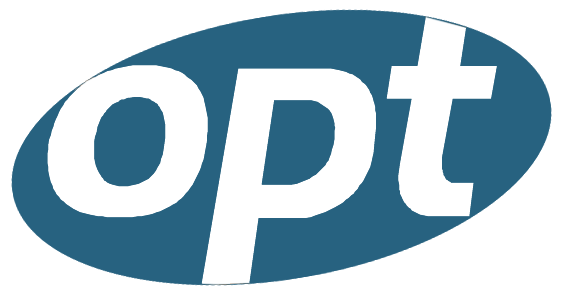 Comprint Standard Sheeter TM1400/1500
Comprint Cut to Register sheeter CTP1400
Installation & Support Services

On Press Technologies Ltd can provide installation and support services for all manner of converting equipment. We have experienced UK based engineers who can travel worldwide installing, commissioning and servicing converting equipment so please contact us with your requirements